Nuclear Medicine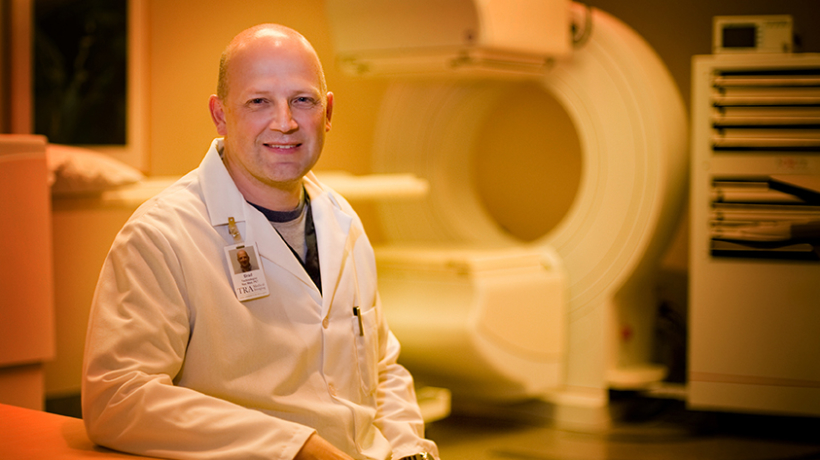 Nuclear Medicine is a branch of medical imaging that uses small amounts of radioactive material to diagnose and determine the severity of or treat a variety of diseases.
Nuclear medicine imaging procedures are noninvasive and, with the exception of intravenous injections, are usually painless and are rarely associated with significant discomfort or side effects.
Your Nuclear Medicine Exam or Procedure at TRA
When you have an imaging exam at TRA you can expect skilled, personal care every step of the way. Before your exam, a nuclear medicine technologist will review your medical and allergy history and answer any questions you may have. Your comfort is our top priority, so a technologist will be available throughout your exam.
The Day of Your Nuclear Medicine Exam
Prior to your exam, our staff will review the specifics and prep instructions for your exam and provide your appointment check-in time(s). Appointment times vary with most exams taking one to two hours to complete. Some will take longer, and/or require more than one visit over the course of the day or days.
Wear comfortable, loose clothing.
Nuclear Medicine scans are time sensitive. It is important you are on-time. If you must cancel or re-schedule please notify us 24 hours in advance so we can cancel the radiopharmaceutical tracer ordered specifically for your exam
Your Nuclear Medicine Exam Results
A board-certified radiologist with subspecialized training in Nuclear Medicine will interpret images from your exam. A final report will be completed within 24-48 hours and sent to your referring health care provider who will then explain the results and answer any follow-up questions you may have.