Breast Cancer Awareness Month – More Important than Ever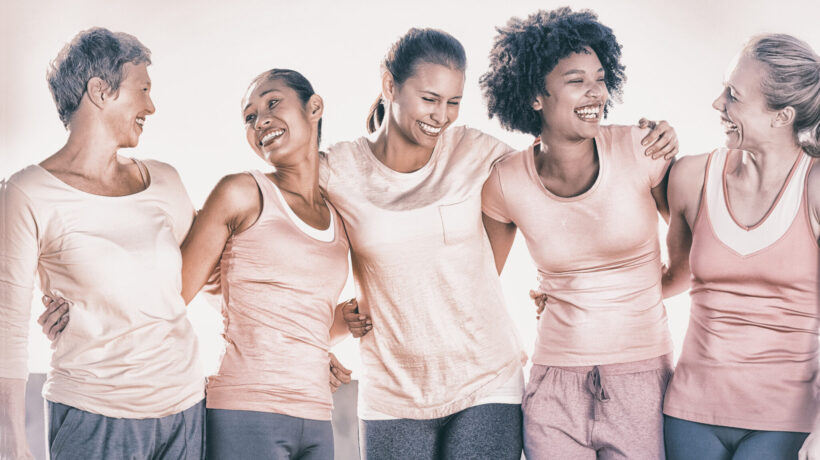 October is Breast Cancer Awareness Month. If you are a woman over 40 years old, we hope you have taken this opportunity to schedule your annual screening mammogram.
While maintaining a healthy lifestyle to reduce your risk of cancer and preventative cancer screenings are always important, it is especially critical this year. Since the start of the COVID-19 pandemic, the number of women receiving their annual screening mammograms has dropped dramatically. Returning to regular screening exams and raising awareness of delayed screenings this breast cancer month is more important than ever.
When to Start Screening  
The American College of Radiology (ACR) recommends women receive a formal risk assessment for breast cancer at age 30. The ACR believes that women with an average risk of breast cancer should start receiving screening mammograms at age 40 as early screening results in the most lives saved from breast cancer. Breast cancer screening aims to reduce deaths from breast cancer by detecting it early when treatment is most effective and less harmful. Mammograms can find a large percentage of breast cancers before women can feel them and when they are at a smaller size, earlier stage, and more likely to be curable.
All women, regardless of age, are encouraged to recognize how their breasts usually look and feel and notify their health care provider of any concerns or changes.
Screening during COVID-19
At TRA Medical Imaging, we are committed to providing a safe and caring experience for our patients and have taken extra precautions during the COVID-19 pandemic. With regular cleaning of our equipment and waiting areas as well as universal masking, you can rest assured your visit will be as safe as possible.
Giving Back
In honor of Breast Cancer Awareness month, individuals can help raise awareness for breast cancer and the importance of preventative screenings and help fundraise for cancer research.
Carol Milgard Breast Center (CMBC), a partner organization with TRA Medical Imaging, is a non-profit that offers programming for the greater Tacoma community to support and care for patients. CMBC provides support for the medically underserved, the First Look Voucher Program, and engages in outreach to our community.  Those interested can donate online or honor those who fought breast cancer with a memorial gift.