TRA/DINW PACS Portal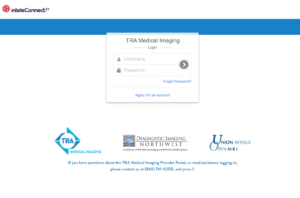 About the TRA/DINW PACS Portal
This portal is a secure provider portal which features the ability to view patient images, exam reports and a dashboard showing status of your referred patients. The PACS portal is a browser-based application and is compatible with any mobile devices and smart phones, such as iPad, Android, and Blackberry.
Follow this link to apply for a TRA/DINW PACS Portal account: https://portal.tranow.com/portal
Don't forget to save it as a favorite in your web browser or add it to your homepage!
Contact Marketing for questions and training at marketing@tranow.com or 866-761-4200 option 1.
PACS Provider Portal Reference Guide
TRA PACS Viewer: If you are interested in viewing your patient exams on a PACS Viewer, learn more here.