Peripheral Artery Disease – What Is It and How Can I Prevent It?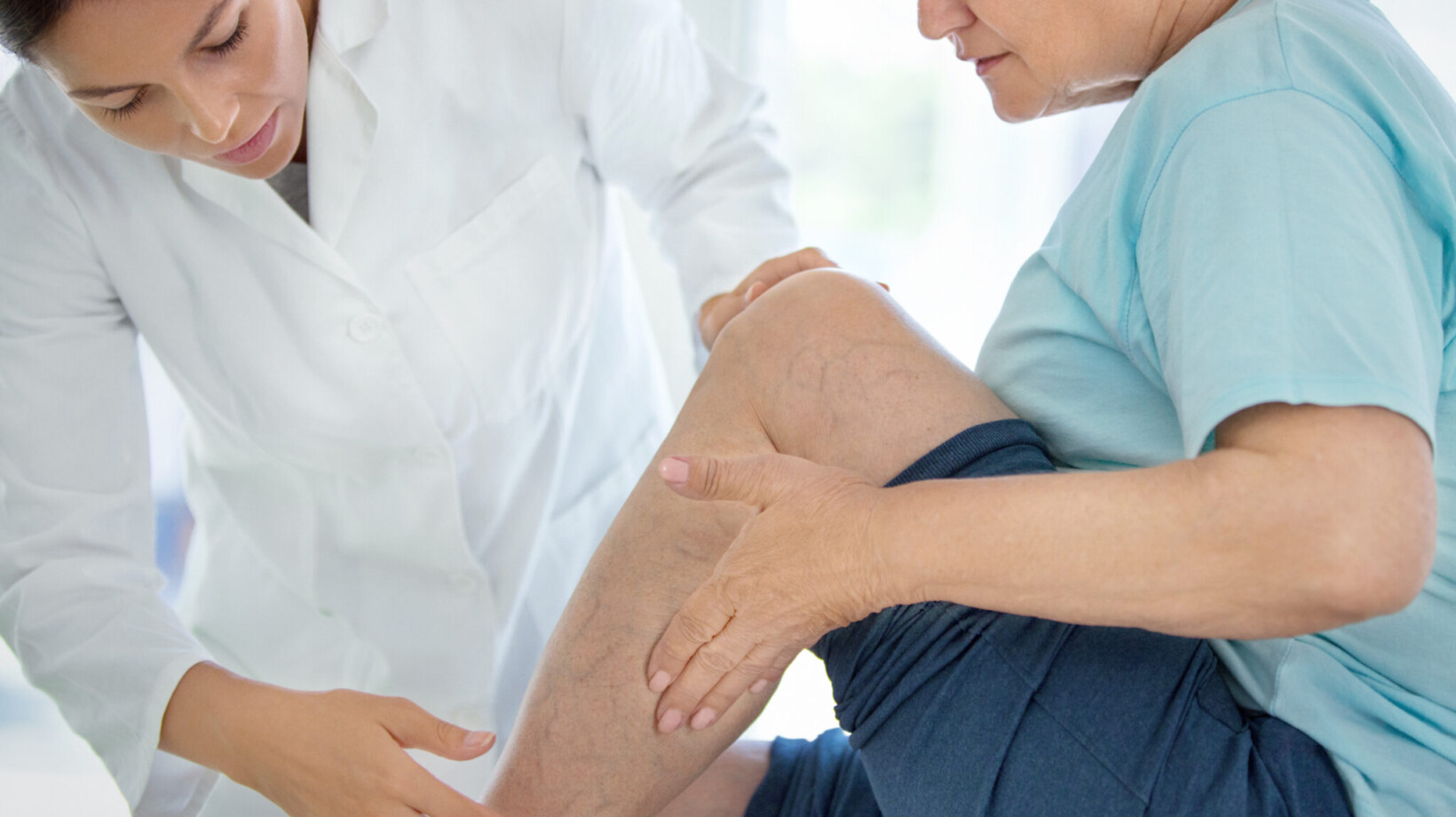 Peripheral artery disease, also known as PAD, is the narrowing or blockage of the peripheral arteries in the legs or abdomen. PAD is typically caused by the buildup of atherosclerosis, or plaque, in the arteries which leads to poor blood flow.
PAD can be a serious issue on its own, but it can also be a sign of plaque buildup in other arteries in your body, including the arteries of the heart and brain. This can lead to life threatening medical issues such as heart attacks or strokes.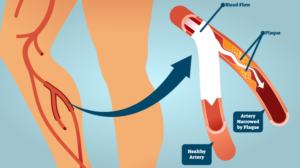 PAD can be diagnosed in many ways. After reviewing a patients' history and performing a physical exam, the doctor may order a non-invasive study called an ankle brachial index (ABI) – a noninvasive procedure that measures ankle blood pressure and compares it to blood pressure in the arms. Advanced tests include diagnostic imaging like ultrasound or CT scan.
Those at greatest risk for PAD are smokers; additional groups at risk are older populations, men, and those with high cholesterol or diabetes.
The best way to prevent plaque buildup is to stop smoking, keeping your blood sugar and cholesterol under control, exercising regularly and maintaining a healthy weight. As PAD progresses, a person may develop pain at rest when laying down that can disrupt sleep. If PAD is left untreated, many patients go on to develop wounds or sores on their legs that won't heal. These wounds can eventually lead to a toe or leg amputation due to tissue death.
SYMPTOMS of PAD
Leg pain when walking that gets better at rest.
Leg pain at rest that never goes away
Color changes on your legs, or shiny appearing leg skin
Coldness in your lower legs or toes
Slow hair growth on your legs
Ulcers or sores on your legs, feet, or toes
Hip or buttock pain while walking or at rest.
(Mayo Clinic).
The vascular and interventional physicians at TRA are trained in advanced limb-salvage techniques and state-of-the-art technology to treat peripheral arterial disease. We work closely with your doctors to ensure you are getting the most comprehensive treatment for your disease.
For more information about our services at TRA Medical Imaging and how we can help you diagnose and treat PAD, visit our Ask a Radiologist page.