TRA is a Great Place to Work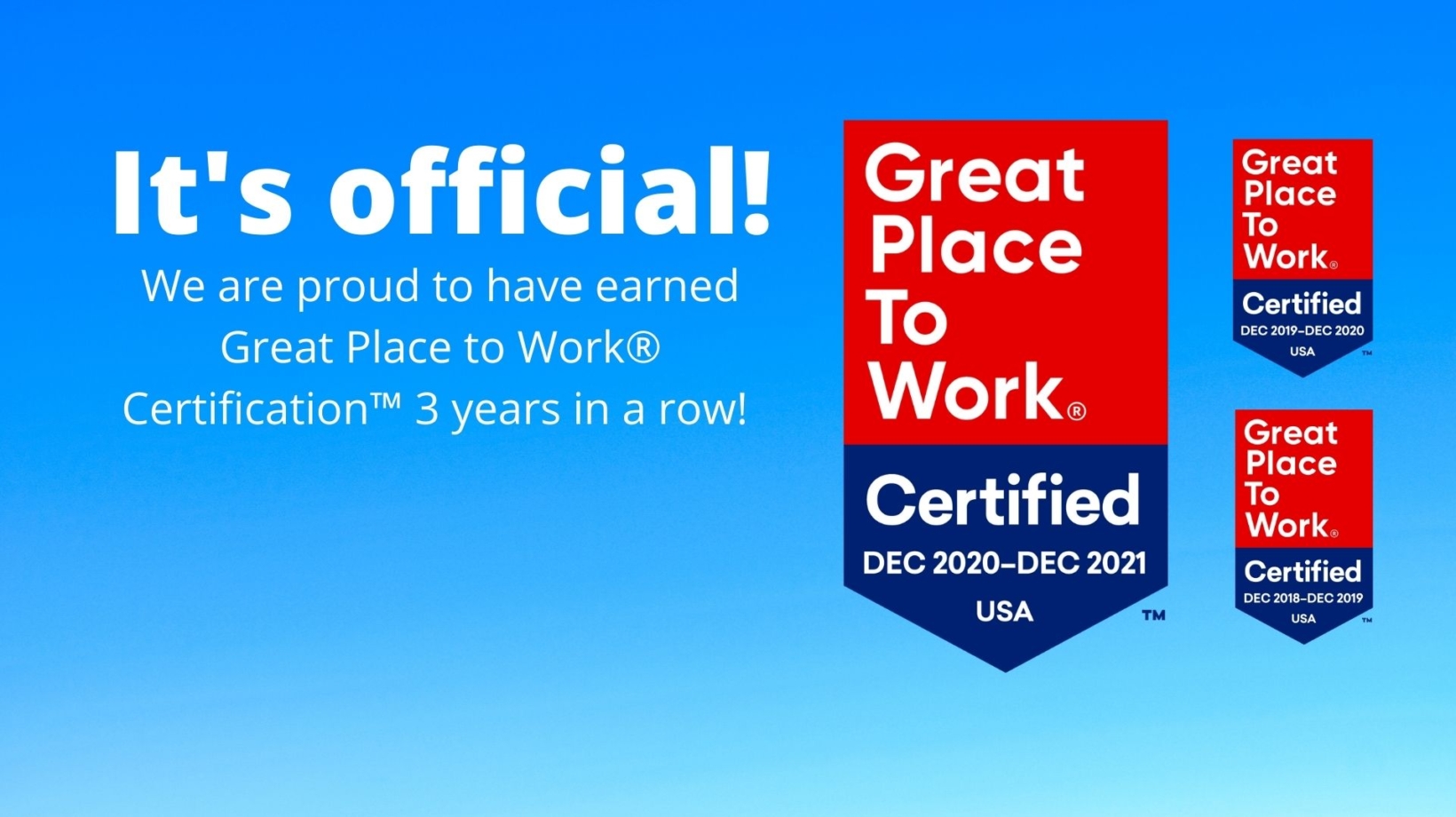 For the third year in a row, TRA Medical Imaging is certified as a Great Place to Work!
This certification is based on decades of research that proves that high-trust cultures see higher levels of revenues, innovation, customer and patient satisfaction, employee engagement, organizational agility, and more, according to Great Place to Work.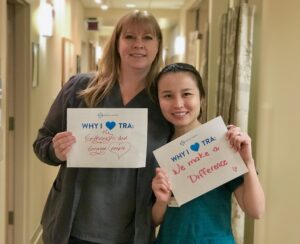 "We are very proud to be Great Place Certified for the third straight year," said TRA Medical Imaging CEO Chris Coates. "With all the external distractions — like coping with COVID-19 while going full speed ahead to give our patients great, safe, care during the past year — it underscores the great team we have here at TRA."
Great Place to Work certification is a three-step process. In order to be considered a great place to work, TRA held a companywide anonymous employee survey in which employees rated their experiences at and perceptions of our work culture.
"We measure companies' ability to reach the full potential of its workforce by evaluating the consistency in employees' survey results between groups (for example gender, job level) as well as on key differentiators for each demographic," said Kim Peters, Executive Vice President for Global Recognition, Research and Strategic Partnerships at Great Place to Work. "We value consistency of experience across all employees."
Some of our top responses from staff include:
94% of staff say they feel good about the ways we contribute to the community
90% of staff say our customers would rate the service we deliver as excellent
89% of staff say they're proud to work at TRA Medical Imaging
89% of staff say they are made to feel welcome when they joined the company
89% of staff believe management would lay people off only as a last resort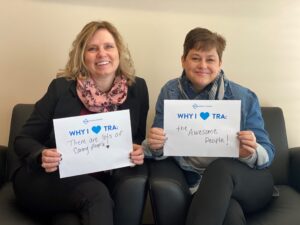 Then, TRA completed a Culture Brief in which we highlight our work culture and the ways we engage with our staff and our community. This year, we highlighted the ways in which our staff are healthcare heroes and how we thanked them for their service to us and to their friends, families and neighbors.
To certify as a great place to work, organizations must meet these requirements:
7 out of 10 employees say on the Trust Index survey that it is a great place to work, or 70%
Employee response rate participation minimums that meet a confidence interval and margin of error threshold. This participation rate varies based on the size of the organization.
Participate as the entire organization, not just a single department
Have at least ten employees
After meeting GPTW's benchmark for certification, we were officially recognized as a Great Place to Work!