How 3D Technology and Early Screening Helped TRA Medical Imaging Save One Patient's Life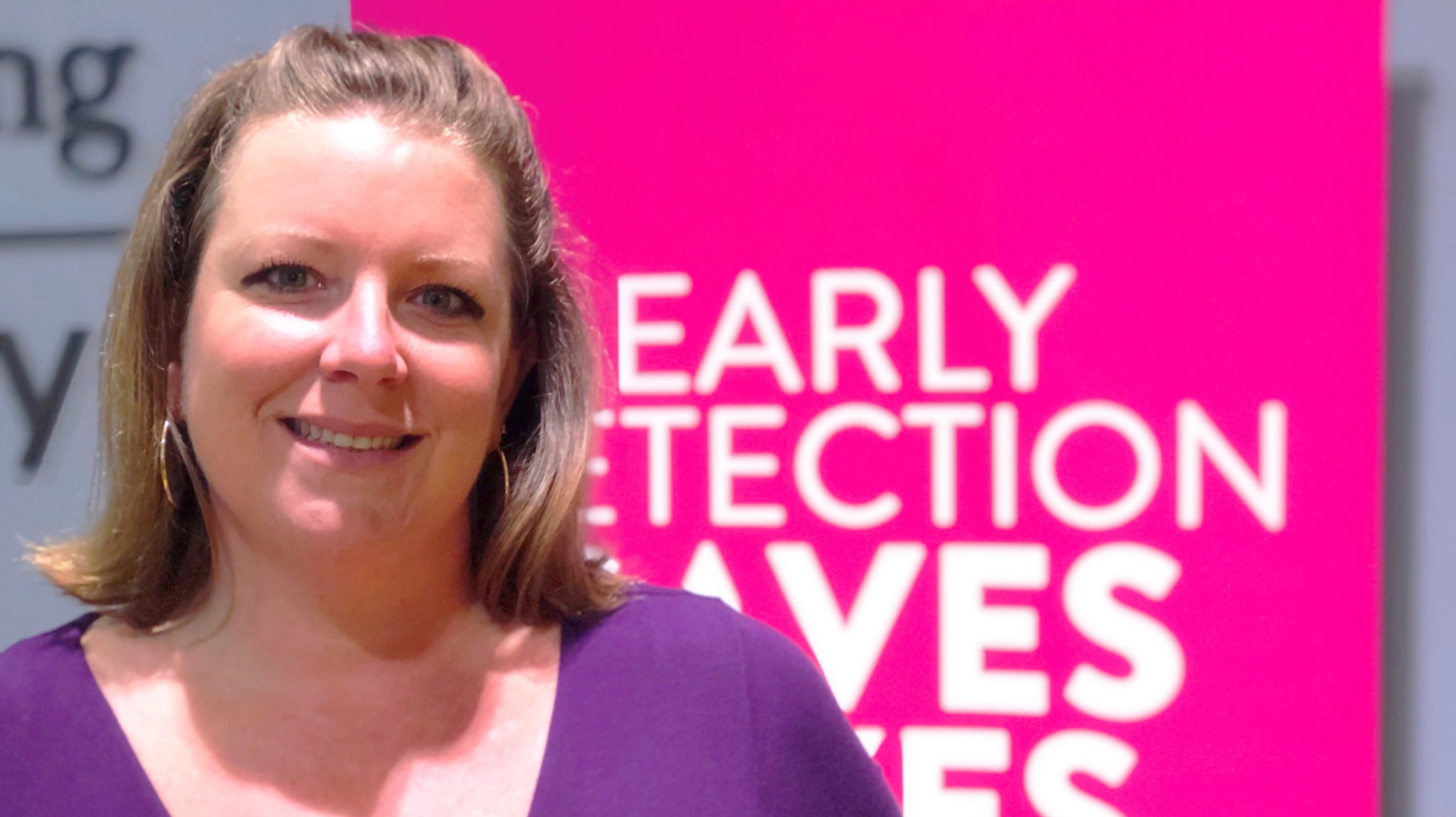 Until recently, conventional wisdom – and most doctors – recommended that women start getting annual mammograms at age 50. If Jaci Perez had heeded that advice, odds of her surviving beyond the next few years would have been as low as 20 percent. Instead, through early detection and the care she received at TRA Medical Imaging, Perez is looking forward to enjoying life alongside her new husband and family with a 95 percent chance of success.
Perez got her first mammogram when she was 41-years-old after intentionally scheduling it near her birthday so she would remember to do it each year. Her health plan recommended it, a suggestion that was supported by several trusted female relatives, and the results were fine. In the year that followed, she got married and expanded her family to include not only her 22-year-old son but her husband's three children, who are 12-, 9- and 5-years-old.
Not long after her wedding, she began having panic attacks. "I didn't feel healthy and I was having more fatigue than usual," Perez explains. "My body was off." Thyroid tests and blood work revealed nothing unusual, but her condition continued to deteriorate to the point that she asked people at her church to pray for her. "I really felt like I was dying," she says.
Then came the second mammogram she'd ever had, again scheduled around her birthday in April 2019. TRA's Dr. Grant Tibbetts called her to let her know they wanted to do further tests. This time, the prognosis was not encouraging. Ultrasound and biopsy procedures revealed Invasive Ductal Carcinoma and Ductal Carcinoma in Situ (DCIS).
Invasive Ductal Carcinoma occurs when the cancer bursts out of the duct within the breast and enters the breast tissue. "It was something that even with my self-checks every month, I would never have discovered," says Perez. "I don't know if it would have shown up on a regular mammogram but thanks to new technology and the fact that TRA has 3D mammography, they were able to find it. I know that saved my life."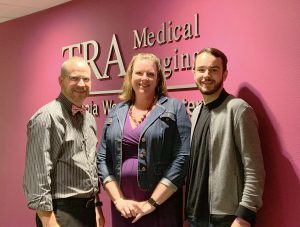 A whirlwind of medical appointments followed, from meetings with oncologists and radiologists to a number of procedures within a short time. "All those decisions you have to make so fast," Perez notes. "There are a lot of emotions that go into it, but at the beginning I chose to block those out and focus on getting healed."
She underwent two surgeries, one to remove cancer from the breast tissue and another to remove several lymph nodes. A good friend who had also been through the disease was beside her every step of the way, "She kind of walked me through this journey with TRA and the mammogram and all the things that happen when you have cancer," says Perez. She also credits Tibbetts with explaining the different potentials that lay ahead and how her treatment plan would reflect her individual needs.
Unfortunately, some cancer was still lodged in one lymph node and in her breast tissue. A second set of procedures followed, and this time they were successful. On October 15 she began taking hormone blockers, a phase of treatment that will last for the next five years.
She attributes the successful outcome to several critical factors. First and most importantly, she took responsibility for her health and followed the recommended screening guidelines. "I was told that had I not done my job and come in to have my mammogram, waiting three to five years would have meant I had a one in five chance of living," says Perez. "Not only is that scary for me, but there are also so many people around me – my children, my husband, my friends. If I hadn't done my job, they would have lost me."
Next, the 3D mammogram technology available through TRA made it possible to find the type of cancer she had which may have otherwise gone undetected. Finally, the support of the people in her life from her friend who has survived cancer to her family and colleagues has been invaluable. "I know without them there would be days that I wouldn't want to continue because it was so difficult," says Perez.
The next big step will be an American Cancer Society – Making Strides of Thurston County walk on October 19. It's a way for Perez to feel empowered in a journey that has evoked feelings of frustration, anger, sadness, and fear – and it's not over. "My friends are going to be there to support me and some of them have gone and gotten their mammograms because of my experience," she says. "I want to share my story and let other men and women know that it will save your life. You will live longer if you do your job, take charge of your health, and get your exams. It's worth it."
For more information visit the TRA Medical website or call 866-761-4200.
By Heidi Smith
https://www.thurstontalk.com/2019/10/17/how-3d-technology-and-early-screening-helped-tra-medical-imaging-save-one-patients-life/