TRA Medical Imaging Stays Local with New CEO Choice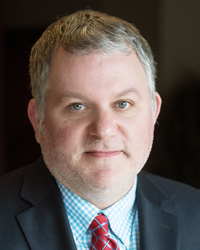 October 11, 2018
TRA Medical Imaging (TRA) is pleased to announce it has selected Mr. Chris Coates as its new Chief Executive Officer (CEO). Mr. Coates is a third-generation Tacoma-area native who brings over 20 years of local and regional healthcare administrative success to this role. Mr. Coates has most recently filled the role of Interim Chief Executive Officer as the group conducted its national search. Mr. Coates has also served as TRA's Chief Financial Officer since 2010.
"Leading up to this decision, the Board of Directors conducted a thorough national search that identified many experienced and highly qualified candidates from all over the country. Based in part on his deep understanding of our business and our culture, his incredible work in a complex interim role, his experience and connections within our market, and his personal commitment to our practice and our mission, he was our obvious top choice from a deep and very talented applicant pool," stated Dr. Doug Seiler, President and Chairman of the Board of Directors.
"I am honored and privileged to be selected as the CEO of one of the largest and most respected medical imaging practices in the nation" said Mr. Coates. "It is a dream come true to be able to serve in this role in the community I grew up in," Coates added.
Prior to joining TRA, Mr. Coates held financial management and executive positions for both large healthcare systems and a large physician-owned multispecialty group respectively. Mr. Coates has a degree in Business Administration from Washington State University, with concentrations in accounting and finance. He is a member of the Medical Group Management Association (MGMA), Radiology Business Management Association (RBMA) and Healthcare Financial Management Association (HFMA).
Locally owned, TRA is one the 10 largest physician-owned medical imaging groups in the nation. The group provides professional radiology services to hospitals and clinics throughout Pierce, Thurston and King Counties, as well as Eastern Oregon. Our radiologists provide over 1.2 million interpretations annually with locally-based physicians providing services 24 hours a day, 7 days a week. Today, the medical imaging group has over 100 doctors reading for 12 different company-owned outpatient sites and serving 14 hospitals in the region. TRA is proud to partner with CHI Franciscan Health System and MultiCare Health System, two of the regions premier healthcare providers, to serve their patients. TRA also provides management, staffing and IT services to TRA Medical Imaging centers, Diagnostic Imaging Northwest, The Carol Milgard Breast Center, and other physician groups and providers in the region.