Section Spotlight: Interventional Radiology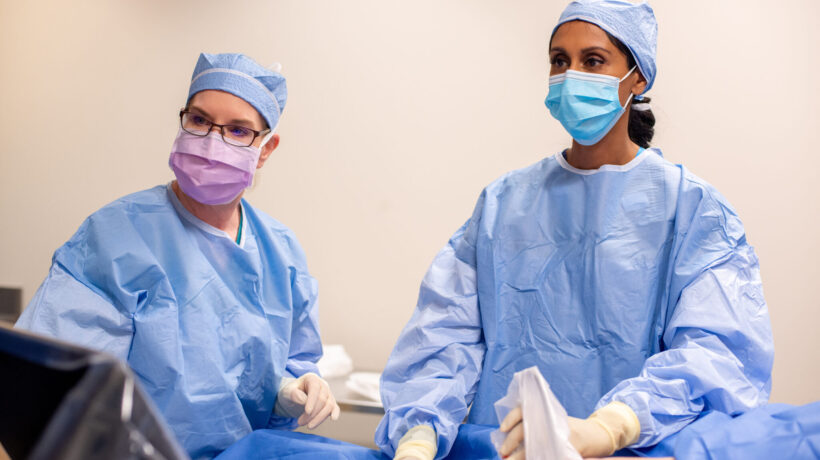 At TRA, we offer several different kinds of radiology called subspecialties, like pediatric radiology, neuroradiology, and cardiovascular and thoracic imaging, among others. Each of our subspecialties has its own team of specialized radiologists who have been trained to perform unique kinds of radiological care.
To help our patients better understand the care they're receiving, we're spotlighting some of our sections to shine a light on the unique aspects of each subspecialty.
Interventional radiology focuses on image-guided minimally invasive procedures. Interventional radiologists use CT, MRI, fluoroscopy and ultrasound to produce live imaging while guiding instruments, such as a catheter. IR procedures generally have less risk, pain, cost and recovery time than an open surgery.
Both diagnostic and therapeutic interventional radiology contains a variety of procedures including angioplasty, biopsies, embolization, thrombolysis, stenting, radiofrequency ablation and vertebroplasty. Interventional radiology can be used to treat vascular disorders, kidney stones and gallstones and cancer.
At TRA Medical Imaging, we provide several interventional procedures like IV access, drainage and tube management, aspiration, bone and join pain management, spinal intervention, biopsy and interventional oncology, hysterosalpingogram and arterial and venous intervention.
All of our interventional procedures are done in-office and most patients have a very minimal recovery time, if any. To learn more about interventional radiology and our other specialties, visit this web page.