Breast Imaging – What's the Difference?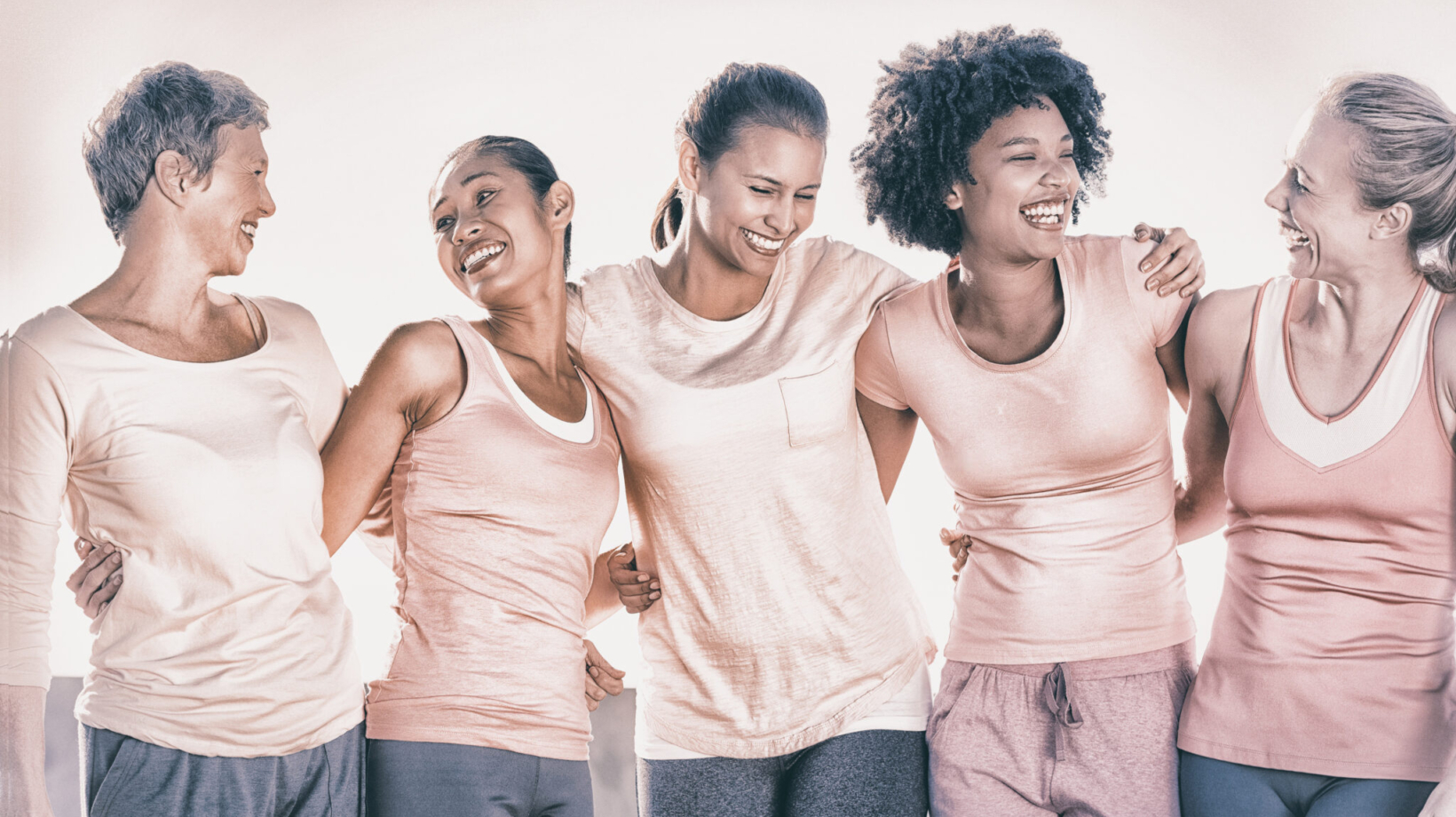 October is breast cancer awareness month and a large aspect of cancer awareness is cancer screening. At TRA we offer several different kinds of breast cancer screening options, allowing patients to feel comfortable and confident in their diagnosis and treatment. Read below to get a sense of the different types of breast imaging available to patients.
Mammography
Mammography is one of the most common modalities used to screen for breast cancer. The average woman receives an annual mammogram starting at age 40. Mammograms can show abnormal areas in the breast, like calcification or masses.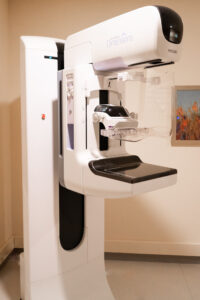 Mammograms at TRA are done using digital breast tomosynthesis (tomo), more commonly known as 3D mammography. This advanced breast imaging technology allows our radiologists to examine the tissue one thin layer at a time, in a sense traveling through the structure of the breast like pages of a book. Fine details are more visible and are less likely to be hidden by overlapping tissue.
Screening mammograms look for breast cancer in patients who don't have symptoms as a preventative measure. You do not need a written referral to receive a screening mammogram but your health care provider will be sent a final report with your exam results. Diagnostic mammograms are a second, deeper look at a patient's breasts to help determine if she has symptoms or if a change is seen. The radiologist looks to evaluate problems or concerns like a mass, palpable lump, nipple discharge, unusual breast pain or skin changes that may have been discovered on a screening mammogram.
Breast Ultrasound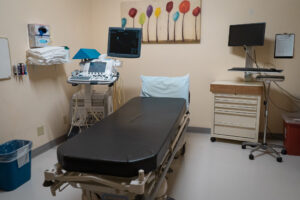 A Breast Ultrasound is often used in conjunction with a diagnostic mammogram where an abnormality, like a lump or mass, was detected. Breast ultrasounds can characterize a lump or mass, and help distinguish fluid from solid, and nonsuspicious from suspicious. These are often used after a concerning clinical breast exam, or to help answer concerns found on a screening mammogram.
Breast MRI
Breast MRI uses a powerful magnetic field, radio waves, and computer processing to produce detailed images of the breast tissue. This is a noninvasive medical test where a contrast agent is given through an IV during the procedure. Breast MRI may supplement screening or diagnostic mammography and breast ultrasound and is a great problem solver in difficult cases. Also helpful for post implant and preoperative evaluations, this technology is used to screen for breast cancer in some women at high risk.
The American Cancer Society states that breast MRIs should be done in imaging centers that regularly provide biopsies.
TRA Medical Imaging radiologists are experts in the art of breast MRI, ultrasound-guided biopsy, as well as stereotactic biopsy, needle localizations and MRI-guided biopsy.
Breast Biopsy
During a biopsy procedure we will obtain tissue samples, which will be sent to a pathology laboratory. Once the results are provided by the lab, which may take a few days, a final report with your results will be sent to your referring provider, who will then explain the results to you and answer any follow-up questions you may have. We work closely with your provider to help facilitate and expedite any further care that may be needed.
MRI-Guided Breast Biopsy
Using Magnetic Resonance Imaging (MRI), MRI-Guided Breast Biopsy technology is used to help guide the Radiologist to the area of concern. A biopsy of the potentially abnormal cells is a small sample of the abnormality for laboratory analysis. A biopsy under MRI guidance may be used when there is a suspicious mass not identified by other imaging techniques.
Ultrasound-Guided Breast Biopsy
Ultrasound-Guided Breast Biopsy is often the simplest, minimally invasive technique used to direct an instrument to concerning features and gather tissue samples from a breast abnormality discovered during a diagnostic evaluation.
Stereotactic 3D-Guided Breast Biopsy
3D-Guided Breast Biopsy is a minimally invasive procedure using 3D mammography and X-ray imaging to gather tissue samples from a breast abnormality. In addition to traditional 2D targets, this biopsy technique allows us to target and sample lesions which can only be identified with 3D mammography.
Cyst Aspiration
A cyst aspiration uses ultrasound guidance and local anesthesia to direct a small need into a breast cyst to withdraw fluid when necessary.
Wire Localization
Abnormalities that require surgical biopsy, not performed in our outpatient clinics, may need guidance. Wire localization can be performed using mammography, ultrasound, or MRI. The radiologist inserts a very thin wire into the breast in the area of the abnormality. The surgeon then uses this wire a guide, following it to remove the suspicious lesions that cannot be felt. The need is removed in the operating room. Tissue that has been extracted is then imaged to assure that the target was successfully and completely removed. Wire Localization makes surgery more accurate, faster, and safer for the patient.
For more information on where these services are offered and how to prepare for your exam, visit https://www.tranow.com/services/.