Section Spotlight – Neurointerventional Radiology and Surgery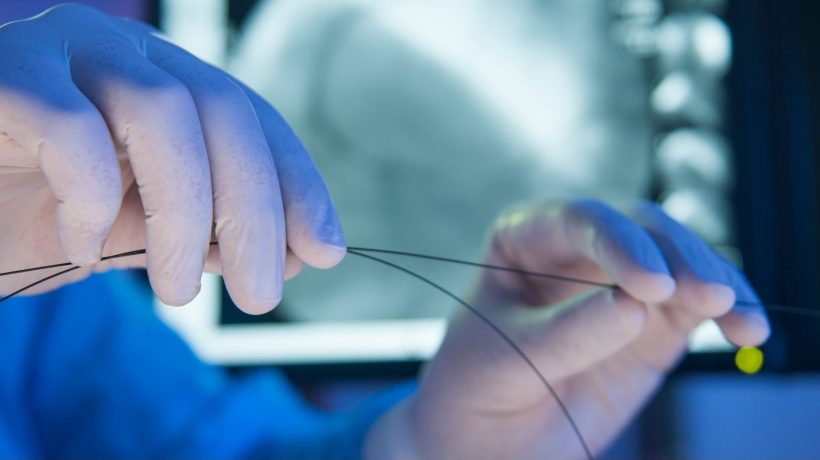 At TRA, we offer several different kinds of radiology subspecialties, such as pediatric radiology, breast and nuclear imaging, among others. Each of our subspecialties has its own team of specialized radiologists who have been trained to perform unique kinds of imaging interpretation.
To help our patients better understand the care they're receiving, we're spotlighting some of our sections to shine a light on the unique aspects of each subspecialty.
Neurointerventional radiology and surgery, one of our subspecialties, focuses on diagnosing and treating the nervovascular system, spine, head and neck.  Neurointerventional radiology and surgery is known for treating strokes, brain tumors, cerebral aneurysms and other conditions of the central nervous system using endovascular techniques.
Endovascular procedures, as compared to traditional open surgeries, mean the provider will use small catheters guided by real-time imaging to treat neurovascular disease, making the procedure less invasive. Our expert providers perform a variety of treatments including embolization, coiling, vertebroplasty/kyphoplasty and stenting.
Your doctor may refer you to a neurointerventional radiologist to treat problems regarding the central nervous system that do not require surgery, as neurointerventional methods have the least risk, pain and recovery time.
At TRA Medical Imaging, our neurointerventional radiologists provide imaging and minimally invasive treatments and therapies for aneurysms, vascular malformations, stenosis and stroke. Our team conducts consultations, follow-up appointments and some procedures at our Neurointerventional Radiology Outpatient Clinic in Tacoma, located in our Union location.
To learn more about neurointerventional radiology offered at TRA, visit this webpage.