Dr. Linville Receives Gold Star Award from St. Clare Hospital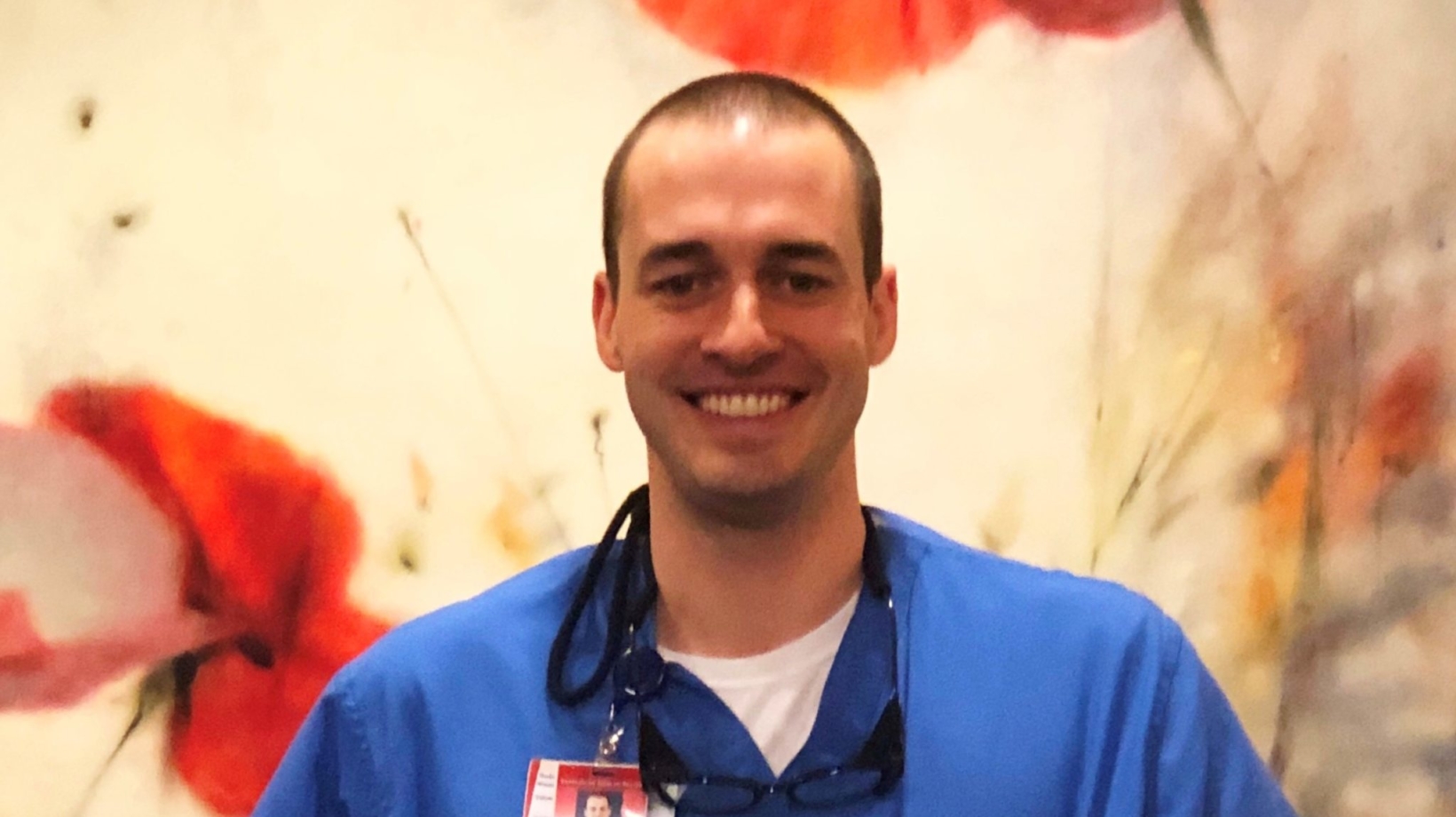 Each quarter St. Clare Hospital awards a physician or a non-physician practitioner with the Gold Star Award. Recipients of this award are nominated by staff and voted on by the leadership committee. Today, this honor went to Dr. Robert Linville.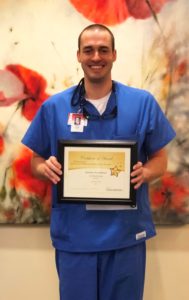 The Gold Star Award ceremony took place in the main lobby of St. Clare Hospital, where staff and administrators gathered to surprise today's recipient. Honored with a plaque, reserved parking spot, cake and balloons, one technologist spoke as to why Dr. Linville was so deserving of this award. She said many people had a lot of great things to say about Dr. Linville (also known as "Bob the Plumber" to his patients). He has a wonderful bedside manner with his patients and their families. He is always willing to go the extra mile to make sure they are cared for. Today, the staff lost Dr. Linville for a while but it turned out he was down in the patient's room talking with them about their procedure and what to expect. The technologist also gave a specific example of a recent patient who came in for a procedure but whose blood pressure was too high. She said that because Dr. Linville understands that coming to the hospital for a procedure is a big deal. The patient had been fasting and her family had taken the day off to be there; rather than send her away until her blood pressure was under control, he ordered several doses of IV meds to help lower her blood pressure so she could have the procedure she came in for. Unfortunately, they were not able to help the patient that day, but this was one example of the kind of care they see Dr. Linville provide every day.
As a Gold Star Award recipient, Dr. Linville is automatically nominated for CHI Franciscan Health's annual Healers with Heart Award.
Congratulations Dr. Linville! Well deserved.