Get Screened During American Heart Month with TRA Medical Imaging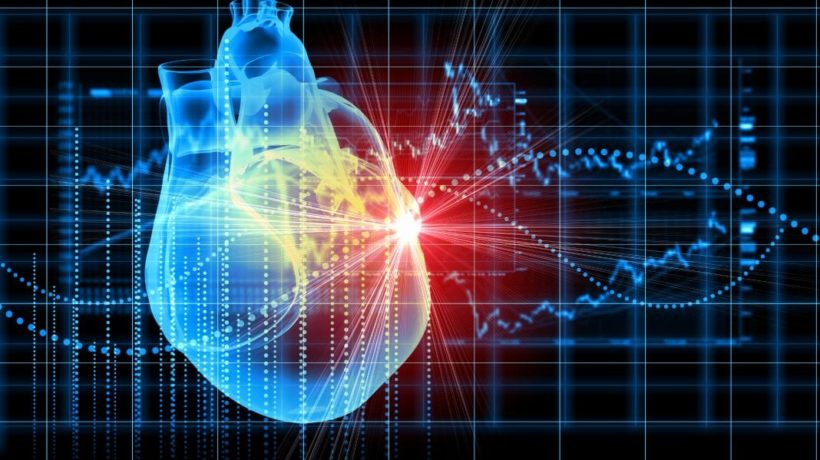 This February, TRA Medical Imaging is raising awareness about American Heart Month, helping people throughout the South Sound region take a closer look at their own heart health. With a quick Coronary Calcium Scan, the professionals at TRA can help determine just how healthy someone's heart really is.
A Coronary Calcium Scan, also known as a Cardiac CT for Calcium Scoring, is a common and non-invasive medical procedure that helps assess the amount of calcified plaque developing in the coronary arteries. If you or a loved one are at high risk for heart disease, this procedure can detect the presence, and extent, of coronary artery calcification. The results from each score are compared against the national average for people in the same age range, gender, and ethnic group, and can provide lifesaving results.
"A Cardiac CT is very quick. The scan itself takes only about ten seconds," Dr. Dan Verdini of TRA Medical Imaging states. "We acquire images in sync with your heart rhythm to get a look at the coronary arteries to see if there are any calcium deposits on the arteries themselves."
Major risk factors for Coronary Artery Disease include high blood cholesterol levels, a family history of heart attacks, diabetes, and high blood pressure, as well as cigarette smoking, obesity, and lack of physical activity. Some of these factors are used to calculate an atherosclerotic cardiovascular disease (ASCVD) risk score, which can help determine if a cardiac CT for Calcium Scoring is indicated. If a calcium score comes back as 0, this indicates that there is very little risk for heart disease. High scores require patients to follow up for further evaluation.
The amount of calcium detected in the coronary arteries during a Cardiac CT is converted to a calcium score which then determines if Coronary Artery Disease is present and to what extent. Scores are then used to define severity as follows:
Coronary Artery
Calcium Score
Calcification Grade = Risk of Coronary Event
0
None
1-10
Minimum
11-100
Mild
101-400
Moderate
Over 400
Severe
"It's another data point that people can use to pick up on whether or not they're a good candidates to start management for coronary artery disease," Dr. Verdini says, "This is a test that has been shown to accurately predict downstream adverse effects from cardiovascular events."
During the exam, the patient simply lays flat on the scanning table while one of TRA's CT technologists attaches electrodes to the chest and to an electrocardiograph, which records electrical activity of the heart. The scanning table gently moves you into the machine where the CT scanner will take a series of images. The entire procedure lasts about 10 minutes, capturing diagnostic-quality images, which are then processed to give you your examination results.
A Cardiac CT for Calcium Scoring is one of the best screening tools for patients who want to know if they have increased risks for cardiac events. Getting a Cardiac CT is not only convenient, but it is a great way to scan and evaluate whether you may be at risk for a heart attack. The quick exam causes no pain, does not require an injection of contrast material, has no side effects, and no radiation remains in the patient's body after the procedure.
With a quick Coronary Calcium Scan, the professionals at TRA can help determine just how healthy someone's heart really is. It is also important to understand that a Cardiac CT is a screening procedure, not designed for patients who are experiencing symptoms of Coronary Artery Disease such as chest pain. Most people don't know that 80% of heart disease and stroke events are preventable. If you or a loved one has a high risk of heart disease, a Cardiac CT for Calcium Scoring can be a step in the right direction. Take a closer look at your heart health this February during American Heart Month by getting screened at TRA Medical Imaging.
TRA Medical Imaging's Union Street location, along with Diagnostic Imaging Northwest in Puyallup, both provide Cardiac CT exams for calcium scoring. Patients having an imaging exam at any of TRA's locations can expect to have skilled, personalized care every step of the way. TRA requires a signed order from your physician for a Coronary Calcium Scan. Speak with your primary doctor to discuss whether or not you should consider getting screened.
For more information on getting a Cardiac CT for Calcium Scoring, visit TRA's website to learn more, or for East Pierce County, visit DINW.com.
Article source: http://www.southsoundtalk.com/2019/02/13/get-screened-during-american-heart-month-with-tra-medical-imaging/