TRA Medical Imaging Implements a 'SAFE' Return to Imaging Services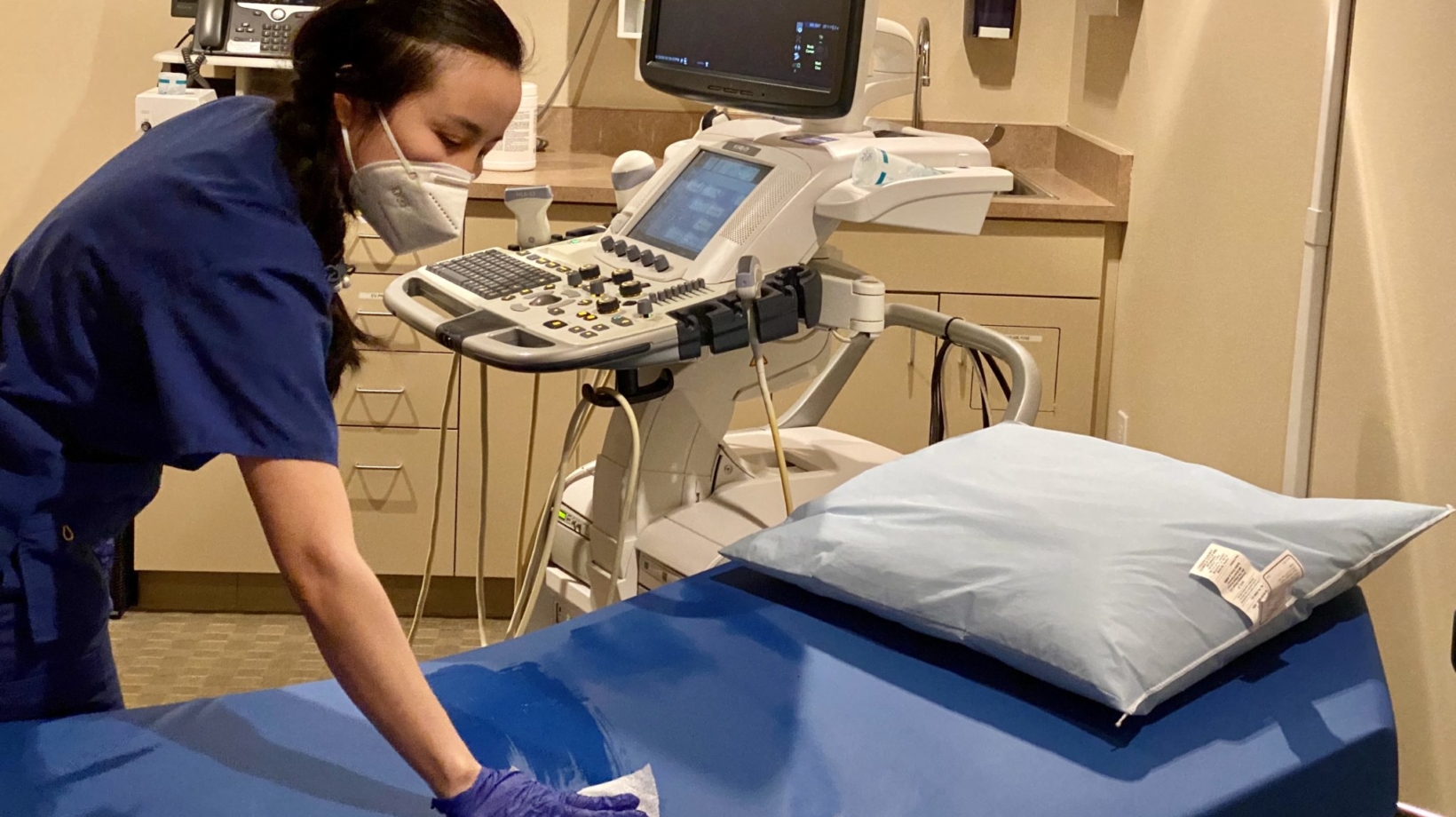 TRA Medical Imaging (TRA) and Diagnostic Imaging Northwest (DINW) announce the implementation of innovative imaging practices during the COVID-19 epidemic.
To ensure safe access to its facilities, TRA and DINW quickly set into motion policies and procedures that allowed their sites to remain open and prepared to see patients while minimizing risk of exposure.
The company implemented a plan centered on a 'SAFE' principle.
TRA's internal definition of safe simply means:
S – Social distancing requirements with flexible waiting options
A – Applied universal masking protocol and temperature screening
F – Facility safety enhancements including physical and engineered barriers
E – Enhanced cleaning and disinfecting
"We created the S.A.F.E. acronym as a guideline to keep our patients and staff safe through this period," said Chris Coates, CEO of TRA Medical Imaging.
TRA and DINW facility safety enhancements include limiting the number of guests to one per patient; screening and temperature checks at site entrances; a mandatory masking policy for patients, visitors, and staff; furniture arrangements and floor decals to help comply with social distancing standards; clear, plexiglass partitions at registration desks; and extra cleaning and disinfecting between each patient.
"Our staff, management and contractors literally worked around the clock to put our safety plan into action. Our patients have been overwhelming complimentary of our efforts," added Coates.
In addition to adopting 'SAFE' enhancements, TRA designated its Lakewood imaging facility for COVID-19 symptomatic patients which allowed urgent imaging services and minimized risk across all facilities.
"Until we have a proven COVID-19 vaccine or treatment, we need to be vigilant to do our part in containing this deadly virus," said Douglas Seiler, M.D., TRA's President.
TRA Medical Imaging and Diagnostic Imaging Northwest will prepare for a phased approach to resuming all imaging studies once Governor Inslee gives the green light. In the meantime, a concerted effort is being made to schedule patients whose care was delayed due to the COVID-19 crisis. After that, scheduling will be opened up for the vast majority of offered imaging exams, so long as patient and staff safety is not compromised.
Original post: https://www.thurstontalk.com/2020/05/04/tra-medical-imaging-and-diagnostic-imaging-northwest-implement-a-safe-return-to-imaging-services/