A Day in the Life of Parkinson's Disease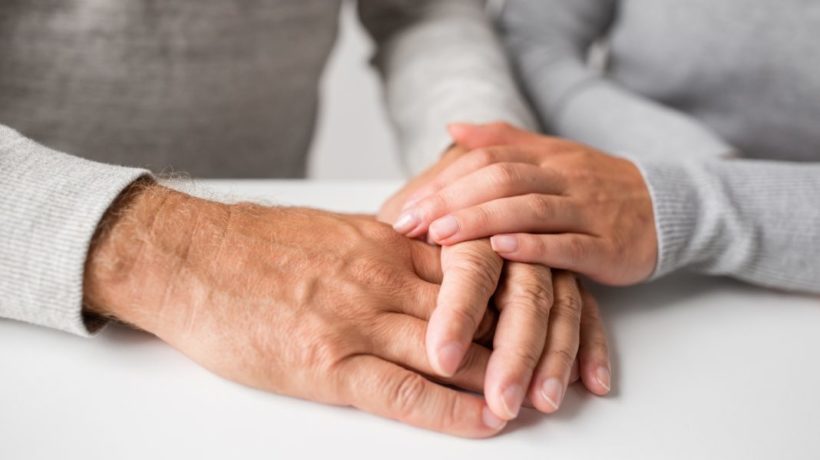 April is Parkinson's Awareness Month and TRA Medical Imaging and Puget Sound Neurology are helping raise awareness about the disease that affects one million Americans each year, and nearly 20,000 men and women throughout Washington State alone.
Sharon Jung, a Tacoma-based nurse practitioner at Puget Sound Neurology, with the help of her patient Roger Campanelli and his caregiver, Susan Campanelli, share a deep level of insight to Parkinson's disease.
Parkinson's disease is a chronic, progressive, and incurable condition that affects motor skills, sleep behavior, moods, cognition, and more. Research is underway to identify biomarkers for this disease that will impact disease progression. The understanding of Parkinson's disease has increased dramatically in the last 20 years. With the growing understanding of the pathology, new and better treatments are quickly emerging. Marked advances have been made to treat symptoms, and clinical trials are paving the way to a cure.
Many people associate Parkinson's disease with a tremor, which can be conspicuous and embarrassing. While the tremor can be highly visible, it is not the only symptom, nor does it typically cause significant disability. Most people living with Parkinson's disease don't even mention the tremor as part of their day-to-day challenges. In fact, some of the more debilitating symptoms are unrelated to movement.
Parkinson's symptoms are caused by the brain's inability to produce dopamine. Dopamine is a chemical which ensures all the muscles in the body work together smoothly. Along with tremor, Parkinson's patients often experience slowness, rigidity, balance problems, falls, low volume of voice, difficulty being understood, bladder problems, bowel problems, and sometimes cognitive decline and paranoia. While living with Parkinson's disease presents challenges, with those challenges comes innovation, creativity, strength, comradery, hope, and power.
The most common treatment for this disease is a medication called carbidopa/levodopa, which replaces the dopamine that the brain stops making. Carbidopa/levodopa usually works very well initially, but becomes less and less effective and unpredictable over time. The medication is not less effective, but the absorption and delivery of the brain are impaired and inconsistent. This can cause crippling anxiety for people with this disease as they do not know whether or not they will be able to function from one day to the next.
In 2015, the FDA approved the Duodopa Pump (Duopa). The installation of the pump involves a procedure in which a tube is placed directly into the intestine which allows a carbidopa/levodopa solution to be pumped directly to the location where the medication is absorbed. This method for delivering carbidopa/levodopa enables people with Parkinson's to custom treat their symptoms, vastly improving the fluctuations of the medication response. In Jung's experience, this treatment increases confidence and decreases anxiety in her patients.
TRA Medical Imaging and Sharon Jung, ARNP, have worked together to bring Duopa treatment to the south Puget Sound community. "Sharon Jung approached us, asking if we would be willing to be involved in getting access for patients to this specific treatment," Dr. Benjamin, MD, TRA lnterventional Radiologist tells us. "The part of the procedure that we do at TRA is placing the PEG-J feeding tube, which hooks up to the pump, allowing for a more steady dosage of the patient's medication." The insertion of the tube is an outpatient procedure at TRA. Patients having this procedure can expect to have skilled, personalized care every step of the way, and will be in and out of the office within just a few hours.
Jung adds, "I could not live without the many organizations in the area going out of their way to provide hope, exercise opportunities, comradery, and humor for my patients. My patients could not live without them either. To name a few, the Davis Phinney Foundation is an advocacy organization based out of Seattle. The YMCA has been a leader in providing numerous exercise programs, including spin classes, Rock Steady Boxing, and martial arts classes. The University of Puget Sound has a school of physical therapy and occupational therapy. They have a clinic in which instructors and students work together to provide physical therapy and occupational therapy to the community." When people with Parkinson's participate in these activities, they don't have to explain their symptoms to anyone.
Everyone wants to be treated like they are normal. Patients' lives can be seriously disrupted by the fluctuations which occur. While more advanced treatments help prevent these fluctuations, sensitivity on the part of a family is crucial. If the family has something special planned, and the person with Parkinson's is not able to participate, best to say, "Okay, what do you want to do?"
In conclusion, Jung shares, "The best treatment for people with Parkinson's is whatever allows them to be as active and vital as possible. I don't believe that there is any one best exercise, or any one best medicine. The best exercise is the one a person will do. The best overall treatment approach is what allows people with Parkinson's to live as well as they can."
Sharon Jung, ARNP, of Puget Sound Neurology has been working with Parkinson's patients for 20 years, and has a number of patients successfully benefiting from Duopa therapy. TRA Medical Imaging has been working closely with Sharon Jung, ARNP, to bring this service to the community. Before this partnership, patients had to travel to Seattle in order to have this procedure performed. TRA is comprised of a dedicated team of professional radiologists, physician assistants, and registered radiology assistants who all specialize in interventional radiology exams and procedures.
If you or someone you know is experiencing advanced stages of Parkinson's disease, Sharon Jung is taking new patients and is open to educating those interested in the pump and its benefits. For more information on TRA Medical lmaging's interventional radiology exams and procedures, please visit their website for more information. TRA encourages those looking for more information on Duopa treatment to call Jung at Puget Sound Neurology at 253-284-4488.
Article source: http://www.southsoundtalk.com/2019/04/03/a-day-in-the-life-of-parkinsons-disease/